2018
"Home of the Northern Lights" is the chosen one!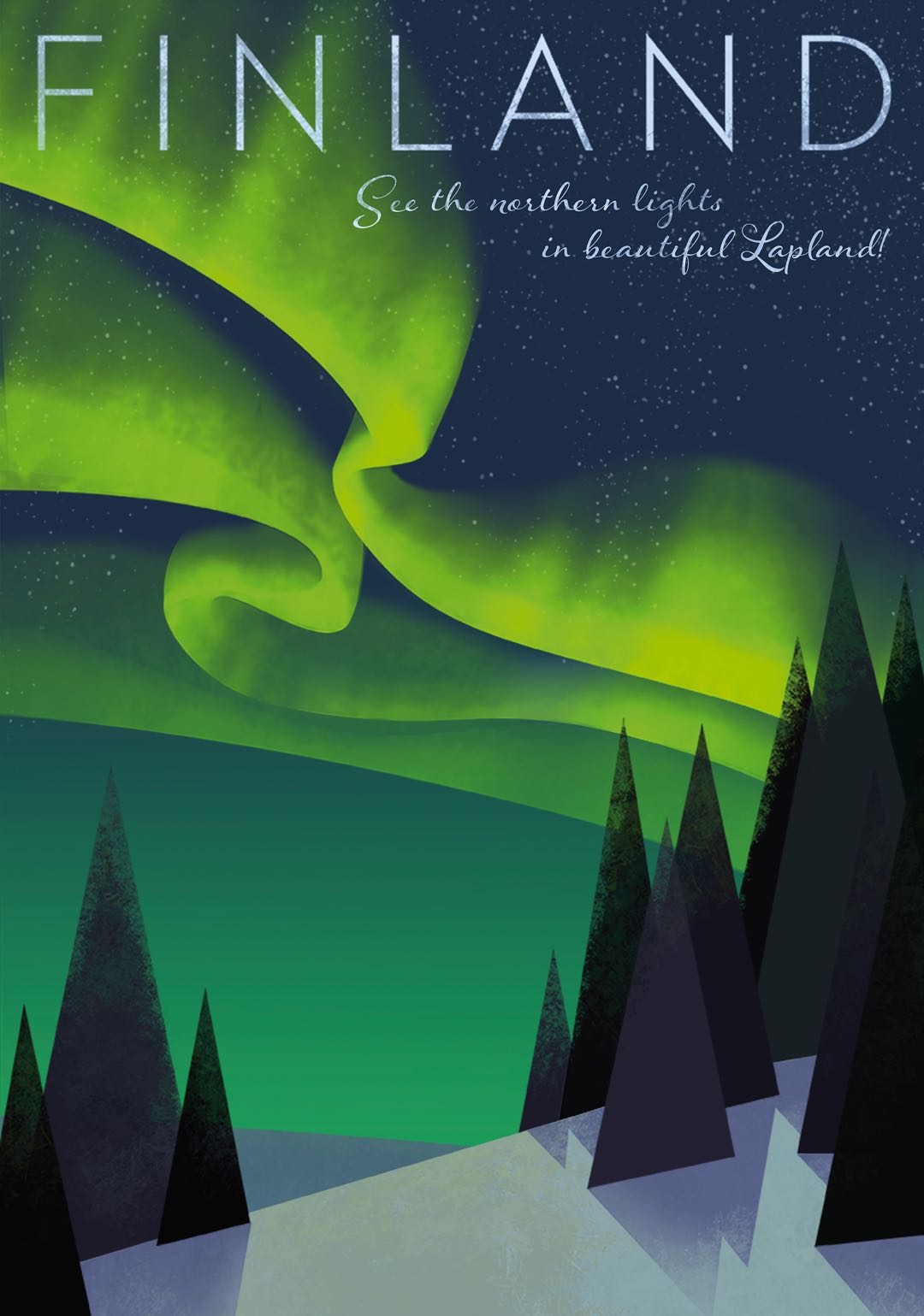 Amelia Hillebrants art work "Home of the Northern Lights" has been voted Finnish travel poster of the year 2018.

– I created my Finland travel poster as an assignment for a class and wanted to recreate the feelings of majesty and awe that I found in the rich colors of the wintry landcape and northern lights.
Hillebrant is a student at Brigham Young University in Utah and she has served as a missionary in Finland.
– I fell in love immediately. The cities were beautiful, the scenery breathtaking, and the people so kind and honest.
and on Instagram (@ameliaruthart)
Runner up 2018
Emma Chudoba was voted the Runner up with the poster "The Magic of Lapland":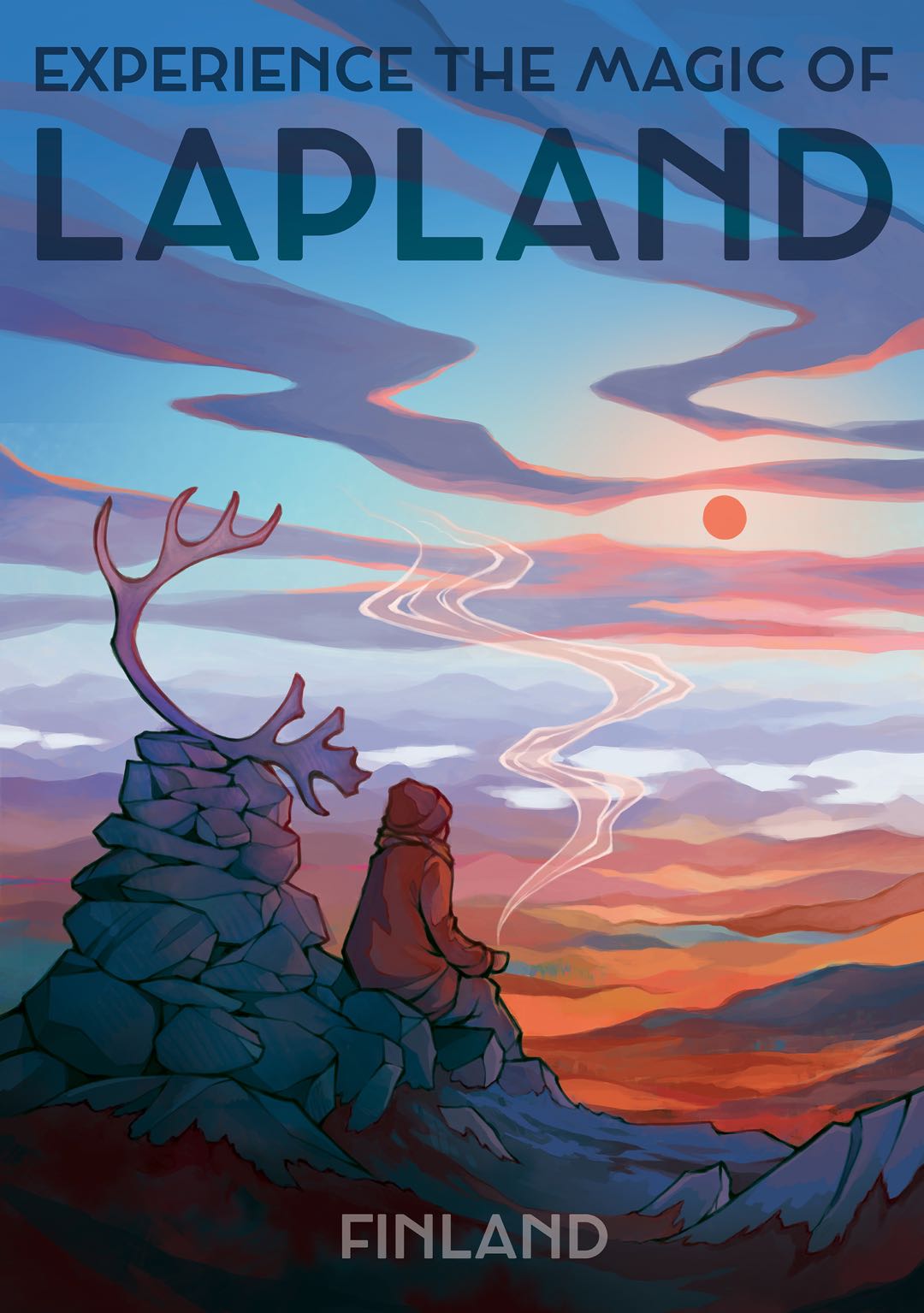 Emma is 23 yrs old and a graphic design student at the University of Lapland in Rovaniemi:
"When I started to work on my poster, I tried to think of the best way to capture the beauty of Lapland the way I see it. There are countless things I love about Lapland, but hiking in its vast wilderness and getting up to high places with spectacular views is something I could consider one of my favourite things. Lapland also tends to display colours in a way that can feel truly magical, and to me that was definitely something worth trying to capture in my poster."
You can find Emma on Instagram (@emmachuuu)
2017
"Take Some Finland" is the chosen one!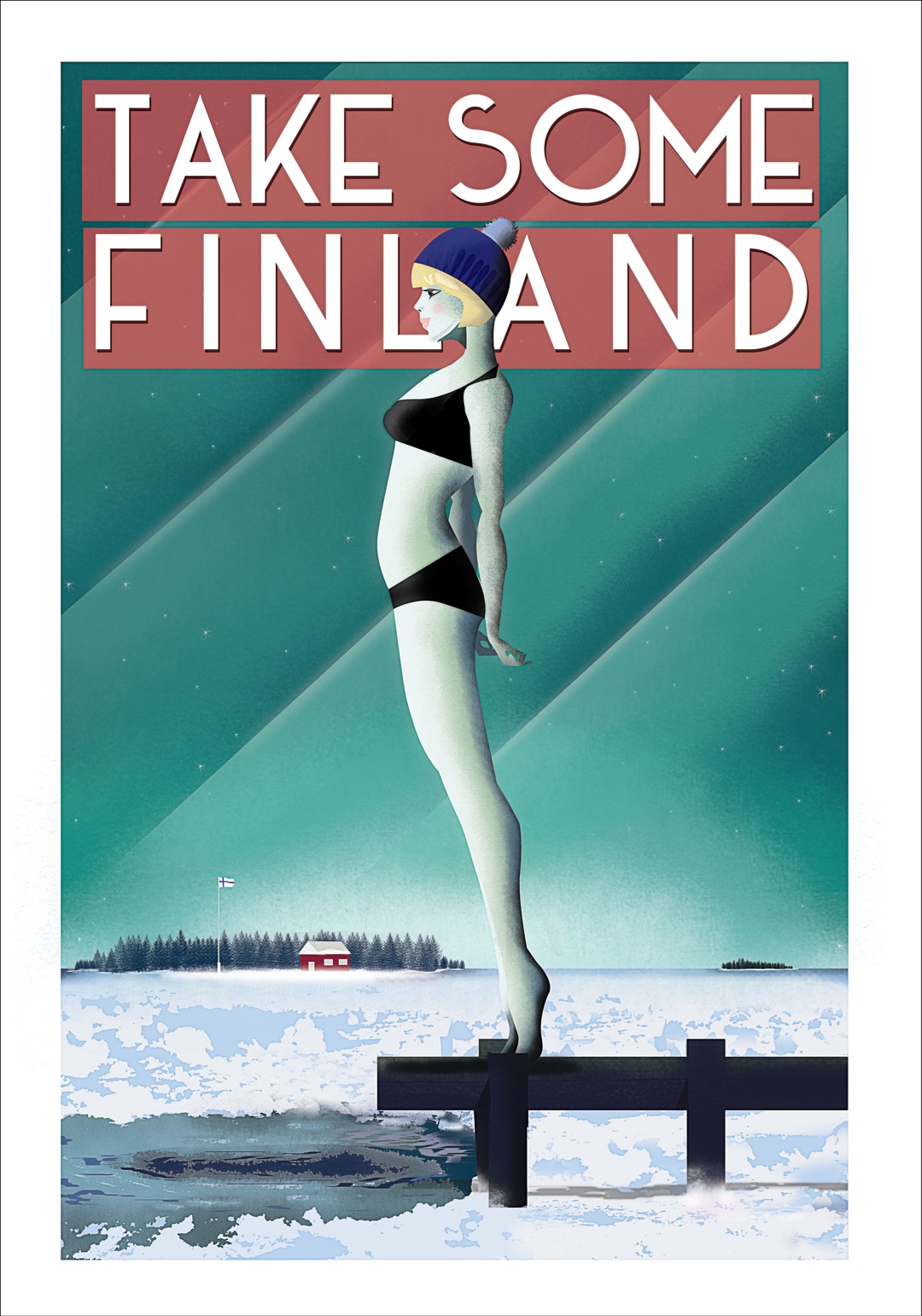 We received over 5400 votes and the winner is Omar Escalante with the poster "Take Some FInland". It's such a masterpiece!
Omar is from Guatemala and came to Finland ten years ago as a singer (or rather, screamer as he says himself) in a heavy metal band. Well, the band split up but Omar stayed in Finland, luckily for us! Now he is a graphic designer.
He receives 1000 euros in cash. He also gets to invite a friend or relative from Guatemala (or anywhere else in the world) for a holiday to Finland, worth 2000 euros. Congratulations!!
The runner up
The second prize goes to Jaco & Aline Hubregtse with this amazing poster (below). They live in Oulu in Finland, but are from Holland.
Seeing this poster the longing for Midsummer just intensifies... !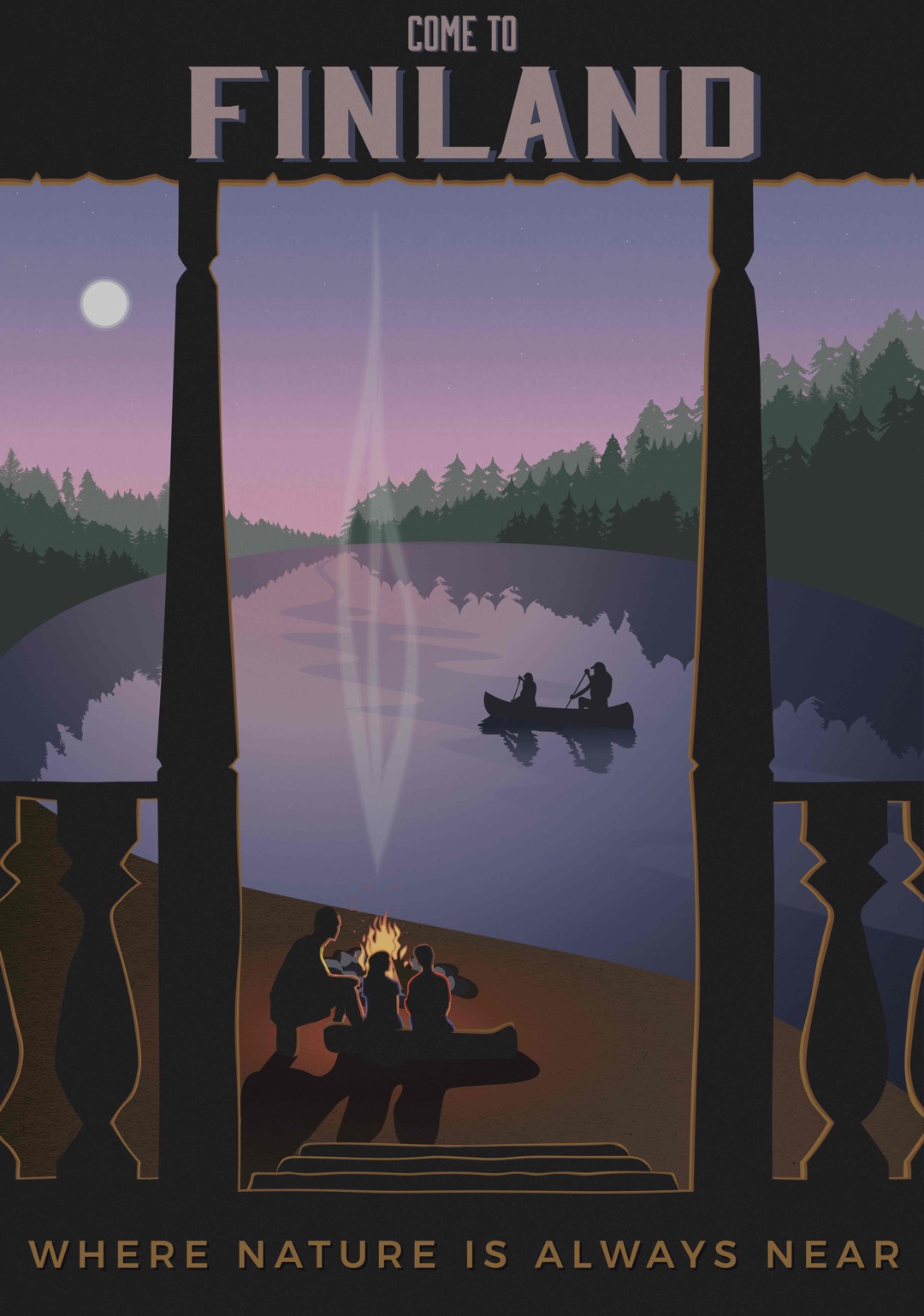 Also in the exhibition
Three more posters were also chosen by the popular vote to participate in the exhibition. They are: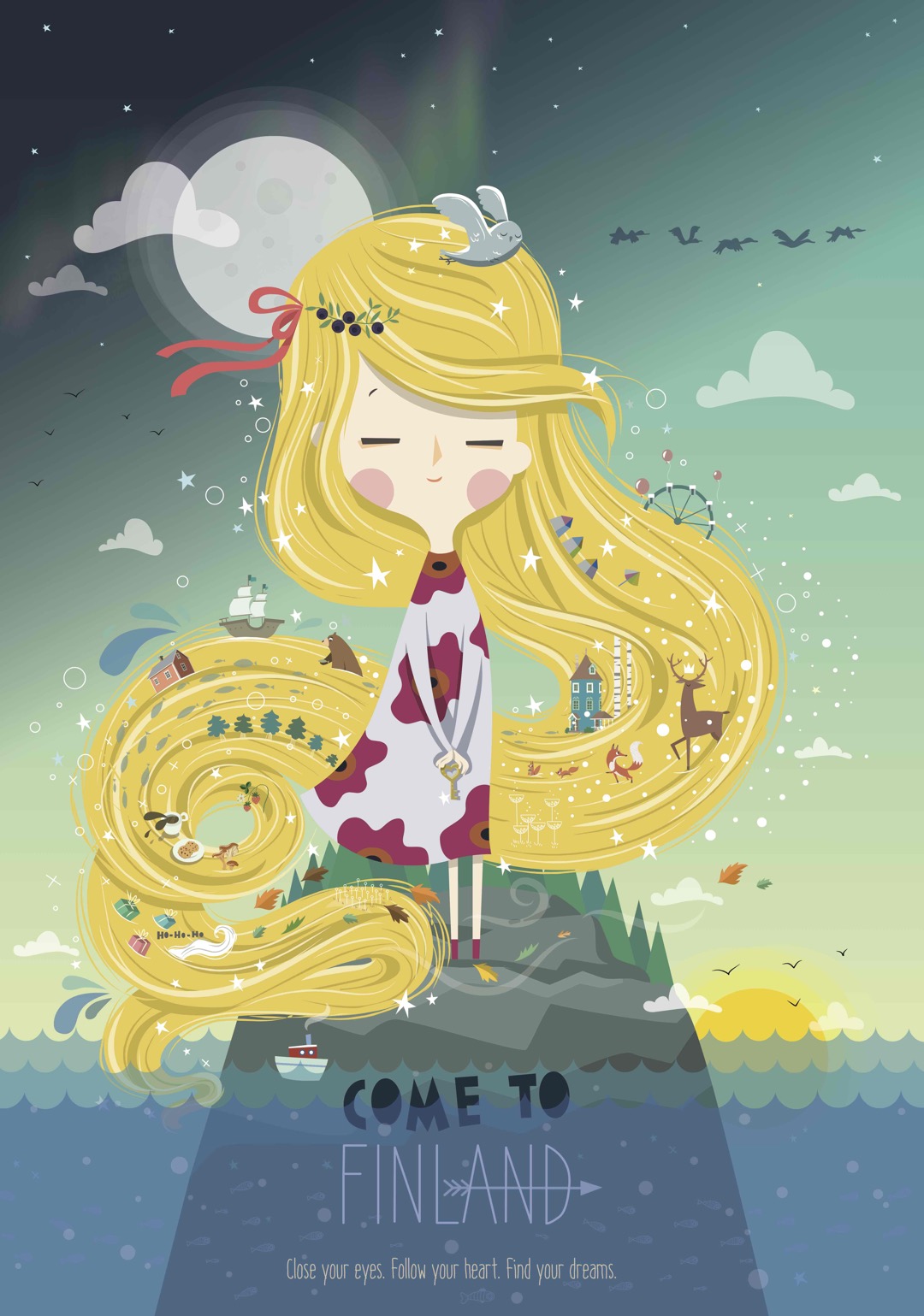 Above: 3rd place. Artist: Adrienn Széll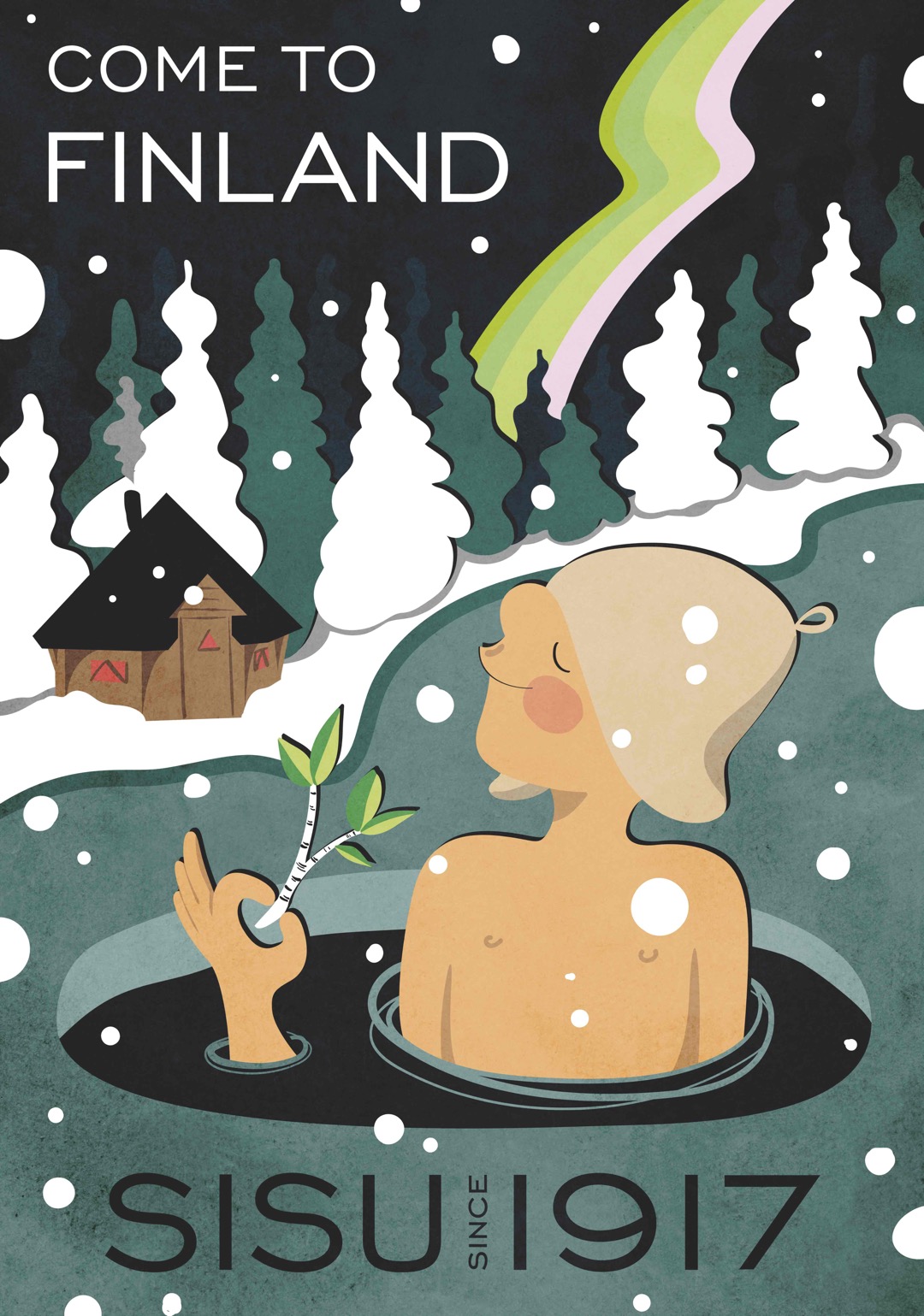 Above: 4th place. Artist: Mareike Mosch.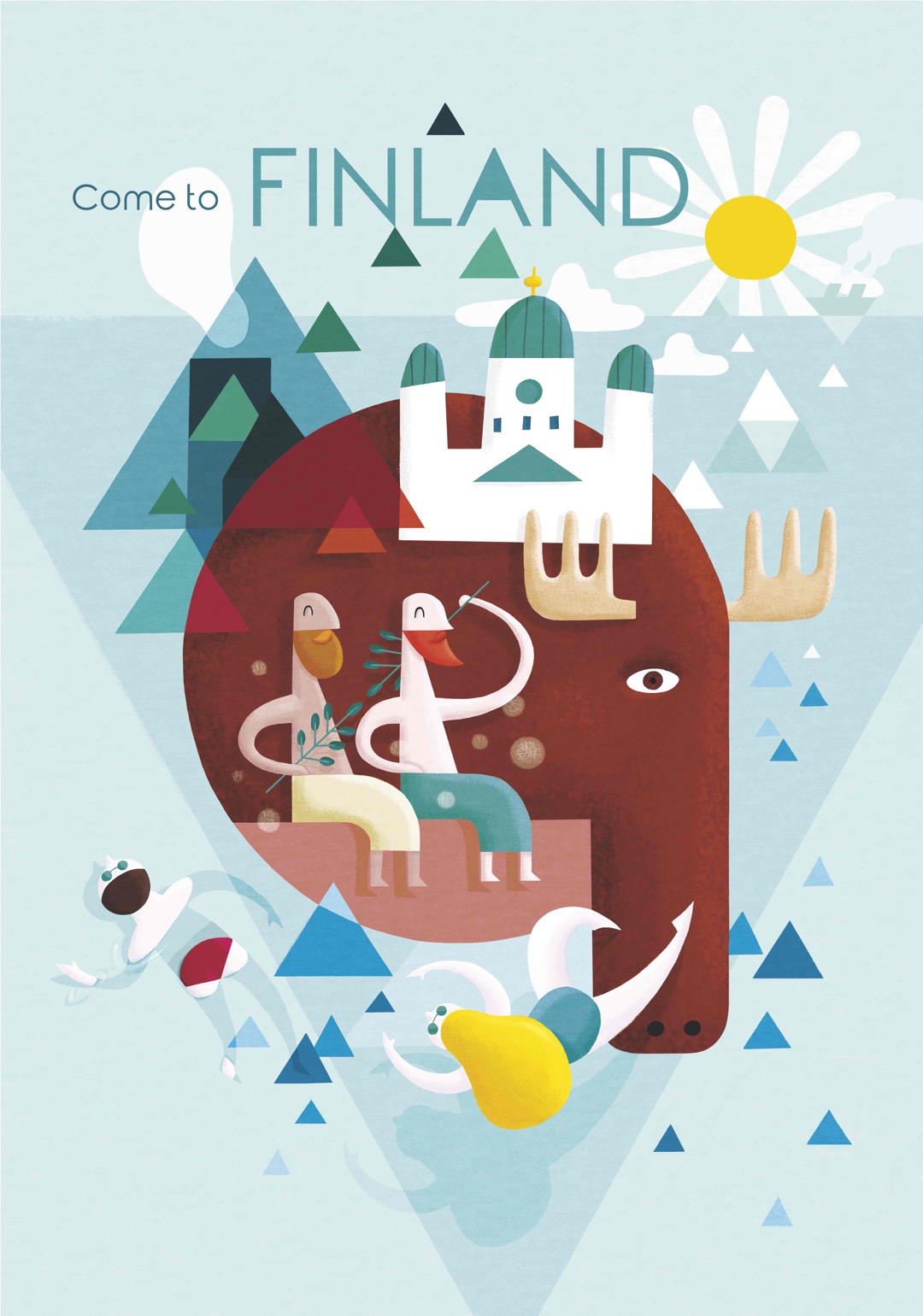 Above: 5th place. Artist: Albert Pinilla.
The names of the other five artists that reached the finals with five fantastic posters were:
Teija Hohl-Kellosalo, Rina Kusaga, Emma Pitkäjärvi, Nadine Tenhaken and Wensi Zhai.
We thank all artists for participating and making this a lovely experience. We look forward to the next contest in late 2017! Stay tuned for more information!
Our partners in the contest 2019: