Advice from the jury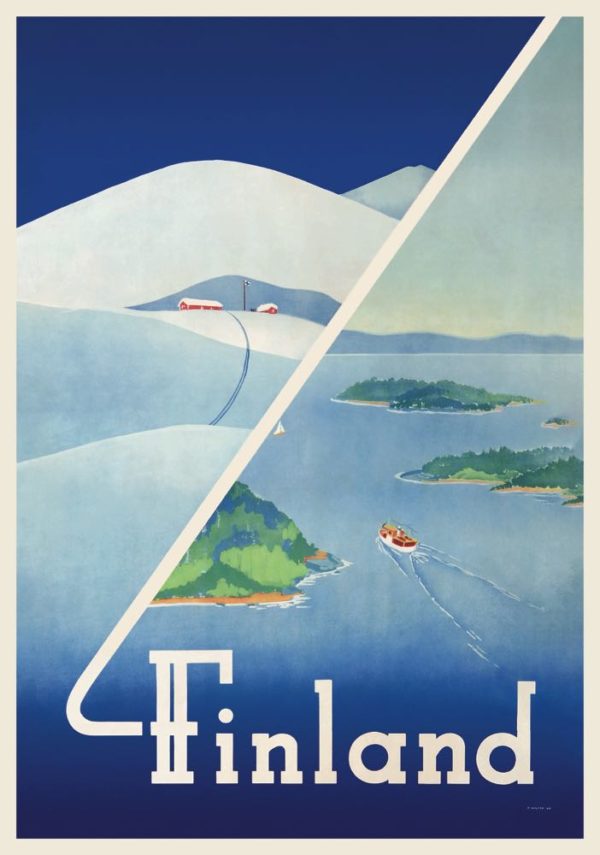 You must follow these instructions from the jury:
The text on the poster must be:
"Come to Saunaland – Finland"
OR:
"Come to Finland".
• We are looking for posters with a strong, visual and simple message.
• Love your letters! Use professional and thoughtful typography.
• Your poster must feel authentic. If you don't know how to take a sauna, find out how it works and what it looks like. Take inspiration from pictures and texts you find online.
• In Finland, we take a sauna all year round. Note that the jury wants all four seasons to be represented in the final. Therefore, in order to stand out in the large number of entries, it may be worthwhile to depict autumn or winter or spring (instead of summer) in your poster.
• Please avoid using any commercial brands in your poster.
• The poster can contain no racist or otherwise insulting content.
• Most poster artists today use only drawing software on their computer. But we love artists who work by hand – or why not combine the two techniques?
• You must create your poster yourself. Use of AI is strictly forbidden.
• Unfortunately we don't accept photo posters or photomontages.
The jury will judge the posters based on
• Functionality as a travel poster
• Originality
• Artistic execution
Some important last words ...
• Remember the Finnish travel poster master Erik Bruun's importance advice: A poster should be distinct and understandable also when printed on a matchbox.
• In conclusion: Our most important tip is really this: Surprise us - and focus on ONE message!