Advice from the jury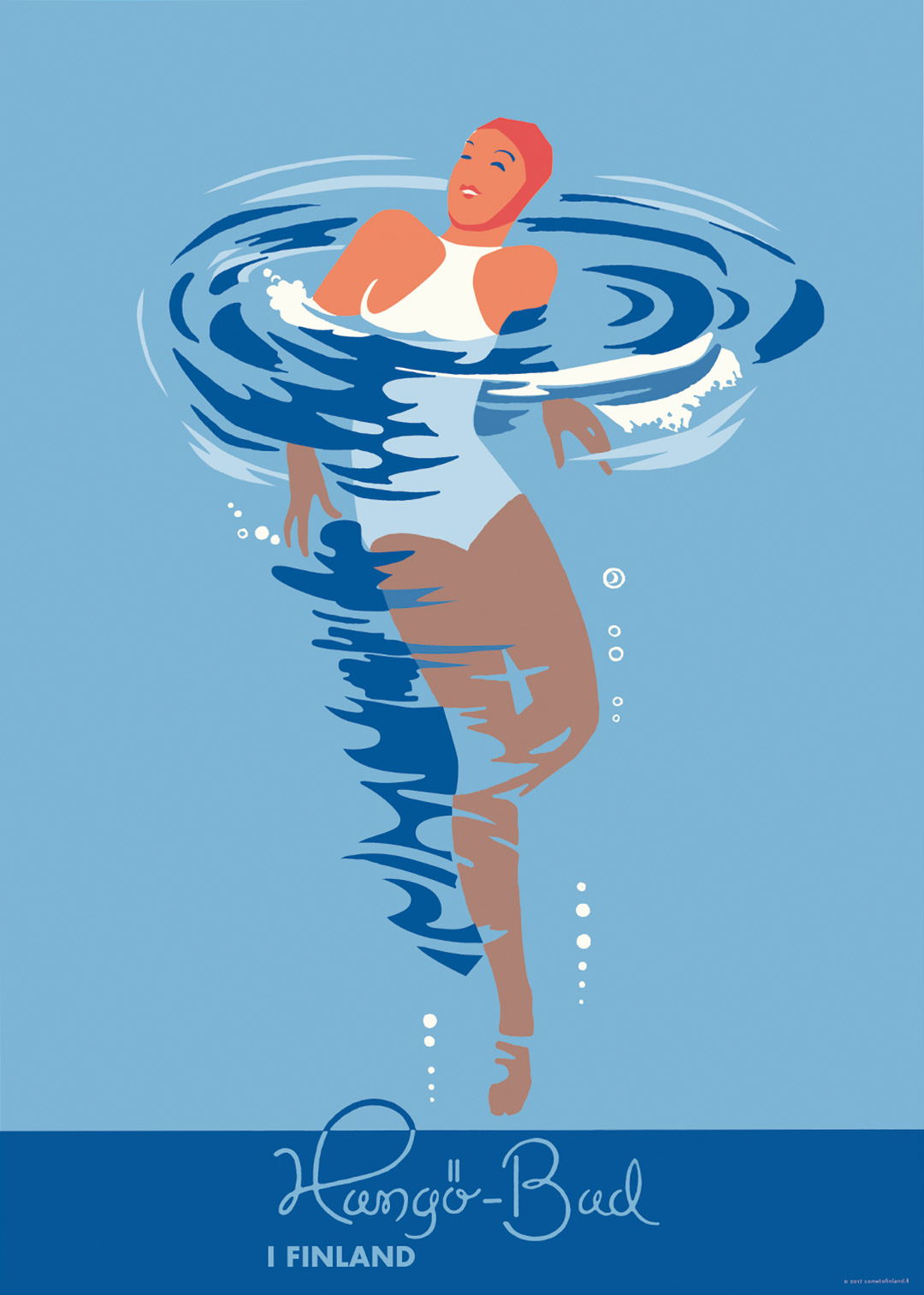 • Your poster should have a clear and simple message. Remember the Finnish travel poster master Erik Bruun's importance advice: A poster should be distinct and understandable also when printed on a matchbox.
• You are a poster artist with a personal touch. Your poster should be visual and stylish - and maybe even humoristic?
• Recognition is important. Consider picturing people and faces.
• Love you letters! Use a thought-out typography.
• Remember: The image is the main thing. If you want to include a slogan it should be short and to the point.
• Be authentic. If you include objects: make sure that they are objects you would actually encounter in real life Hanko. So no polar bears, please.
• Summer is a given favorite for Hanko. But we also love posters that call for adventure when the Hanko awakens in the spring, or when the colors come alive in the fall. Or maybe it's a winter night poster we need?
• Remember: Hanko of today is much more than traditional beach life. Try therefore to find new symbols for the town: In Hanko life is outside, the water sparkles from three directions and nearly all roads lead to the sea where the kite surfers and sailors can be seen almost every day of the year. The best way to experience the town is with a trendy city bike. So in Hanko the visitor can experience a very diverse and powerful nature, see the legendary villas around Hanko Spa park and take a break at one of the sympathetic cafés where everything is self-made.
• Please avoid using any commercial brands in your poster.
• The poster can contain no racist or otherwise insulting content.
• Most poster artists today use only drawing software on their computer. But we love artists who work by hand – or why not combine the two techniques?
• Unfortunately we don't accept photo posters or photomontages.
• In conclusion… Our most important tip is really this: Surprise us – and remember to focus on one main theme and one message.